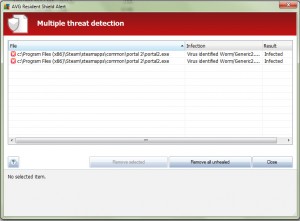 Either GLaDOS is messing with me, or I need to replace my antivirus software.
After doing some digging, turns out that AVG is just reporting it as a false-positive.
Nothing else on my system was infected, and this game wasn't pirated, so there's no way this could be a real threat.  I've done just fine with AVG for quite a few years, but this really bugs me. Time to check out Avast!