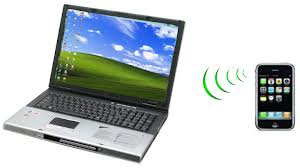 If you have an unlimited data plan (AT&T), and don't want to jailbreak your iphone, act fast, because there is an app in the App store that has tethering as a hidden feature. Somehow this app flew under Apple's radar.
The app is called FlashArmyKnife and you can get it by clicking here.
Some quick instructions to access the hidden tethering feature in Windows 7:
Open the Network and Sharing Center
Set up a new connection
Choose "set up wireless ad-hoc network"
Create the network
On the iphone, go to WiFi settings and choose the new network you made
Open the FlashArmyKnife app on the iphone
This is where you start to access the hidden feature: open the calculator part of the app, then press: 1642, M+, C, 1452, M+, C, 1943, M+
Now go to the web tab in FlashArmyKnife and load any site
Back in the iPhone Wifi settings, open the network details. If you see an IP address, take note of it, and you're on to the next step. If you don't see an IP yet, try entering the digits again into the calculator (step 7) and loading a site.
To set up the computer, go to Internet Options, then click the connection tab and then "LAN Settings"
Click the checkbox for Proxy server, and enter the IP that you saw on the iPhone. Use 6667 for the port.
Click the "Advanced" button and then uncheck "use the same proxy server for all protocols" option.
Enter the IP again for the socks address, with port 6668. Click okay out of everything.
Back on your phone, open the app again and back to the calculator. Press "C" and then put this string in again: 1642, M+, C, 1452, M+, C, 1943, M+
You should be all set! Just keep that app running, and turn off the autolock on your iPhone, and you should be able to tether away!