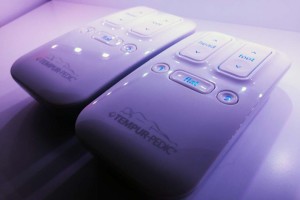 Programming an additional remote to operate our TempurPedic Ergo Plus adjustable bed was not very intuitive, so here are the instructions on how to add another remote control to your unit:
Buy an extra remote, install batteries.
Under the bed, press and hold the LEARN button on the control unit  – hold this for 3 seconds.
Now let off the button for about 1 second, then press (not hold) the button 2 times. This activates the second channel for association.
Press any button on the new remote control.
If the process succeeds, the LEDs on the power brick and control unit will turn off.
Wait 10 seconds and then test.
Hopefully this saved you a call into their 800 number. No more fighting with your spouse over who gets the bed remote! Rejoice!